ABOUT ESUS
OUR MANAGEMENT
Art Bradshaw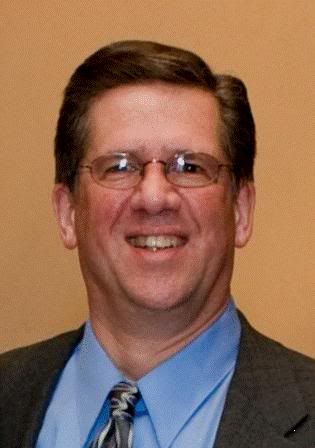 As a Partner in ESUS, Art's primary goal is to help small business owners envision, and prepare for, their Company's' future…before fate does it for them. He leverages more than 30 years of Management Consulting, Senior Financial Executive and Mergers & Acquisition experience. This gives him the unique ability to effectively guide business owners in all phases of the business transfer process, including: valuation, value creation via financial and operational improvements, packaging and marketing, as well as negotiating and closing.
Since 2003 Art has been President of The Bradshaw Group, LLC, a business brokerage firm based in West Chester, Pennsylvania. In 2004, Art formed an alliance with Fred Theobald under "The Esus Group" in order to leverage the synergy represented by their complimentary skill sets. As a team, Art and Fred have been able to help small business owners increase the value of their businesses and put them in a better position to realize that value as part of the business transfer process.
Prior to 2003, Art was a Management Consulting Partner with Deloitte Consulting. In addition to Management Consulting, Art has been successful in a wide variety of roles including Division Controller, Corporate Audit Manager, Director of Operations as well as a Leader of Business Transfer Initiatives both inside and outside consulting. He brings to any organization endeavor proven leadership and operational ability.
His education credentials include a MBA in Financial Management, with honors, and a BBA in Accounting, magna cum laude. Art started his career in public accounting and acquired his CPA before moving to private industry.
Fred Theobald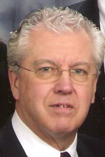 As a Partner in ESUS, Fred's goal is to help business owners achieve financial and operational soundness, allowing them to realize a balance in their lives that many business owners are never able to achieve. He brings over 30 years of experience in helping companies improve sales, marketing, business development, strategic planning, general management and international operations.
Fred began his business career in sales and marketing before moving on to new product development, building US and international launch plans for products that eventually became major contributors to the product portfolios for one of the world's top healthcare companies. Part of the scope of his responsibilities at that time included the writing and directing the implementation of the strategic plan which resulted in his division hitting its goal and becoming the first Billion Dollar division within that Corporation.
From there Fred took on responsibility for the entire export operation of another Fortune 100 company, managing operations throughout 70 countries. He eventually established affiliate companies in 7 countries within the export operation. After that Fred became General Manager of a $350 million operation, which included 5 manufacturing facilities supplying products to other markets of the world.
Fred has traveled the world for business, navigating over 40 countries and has been able to transition the experience gained in large, successful Fortune 100 global operations to the smaller business level. Consequently, together with Art, he is able bring the same tools and functions available in large businesses, with unlimited resources, to the smaller business world where resources are limited but the functions are still necessary for success and growth.